This is my first attempt at a scenery package for the X-Plane flight simulator, using only Sketchup, GIMP and WED (plus the library objects that come with X-Plane and OpenSceneryX). It covers my local airfield (Panshanger Aerodrome), which is home to the excellent North London Flying School.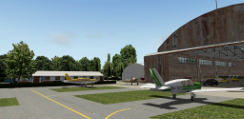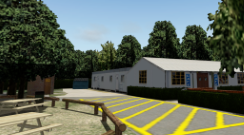 The scenery covers most of the main objects on the airfield, although there is always room for improvement (in particular the main hangar needs remodelling from scratch). Bengeo water tower is included, as it is a prominent local feature that pilots sometimes use for navigation.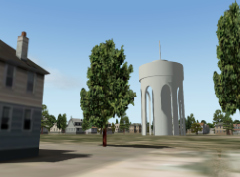 To download the scenery, or for more information, please click here.
I've shared the code on GitHub under a public domain license – improvements welcome.
Edit: I've also uploaded this to the official X-Plane.org website.